EIC BOD Election 2019 Announcement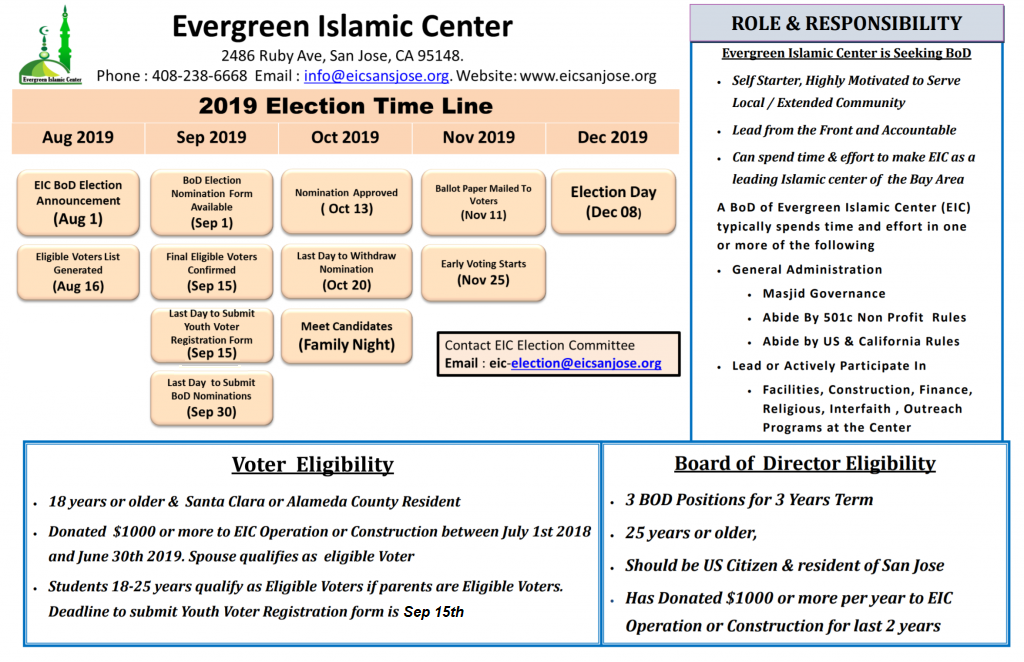 The EIC Weekly Newsletter will also include details on the 2019 BOD Elections. Please subscribe to EIC Weekly e-Newsletter.
The deadline for submitting signed BOD nomination forms is

September 30th, 2019 by 9 PM

.
Please contact any of the following EIC Election Committee Members if you have any questions or need clarification.
Name

Phone Number

Email

Br. Siddique Palla

408-807-0497

eic-election@eicsanjose.org

Br. Jawed Iqbal

408-828-8255

Br. Mustafa Ali

510-579-7425

Br. Akheel Mukthar

408-507-5422