EIC BOD Election 2022 Announcement
---
Candidates have been finalized. Please read their bio and manifest on how they will be contributing to EIC if they get elected.
There will be three vacancies on Evergreen Islamic Center (EIC) Board of Directors by the end of 2022 year when Br. Adnan Jafri, Br. Mukhtiar Shaikh, and Br. Nayeem Khaja will complete their terms.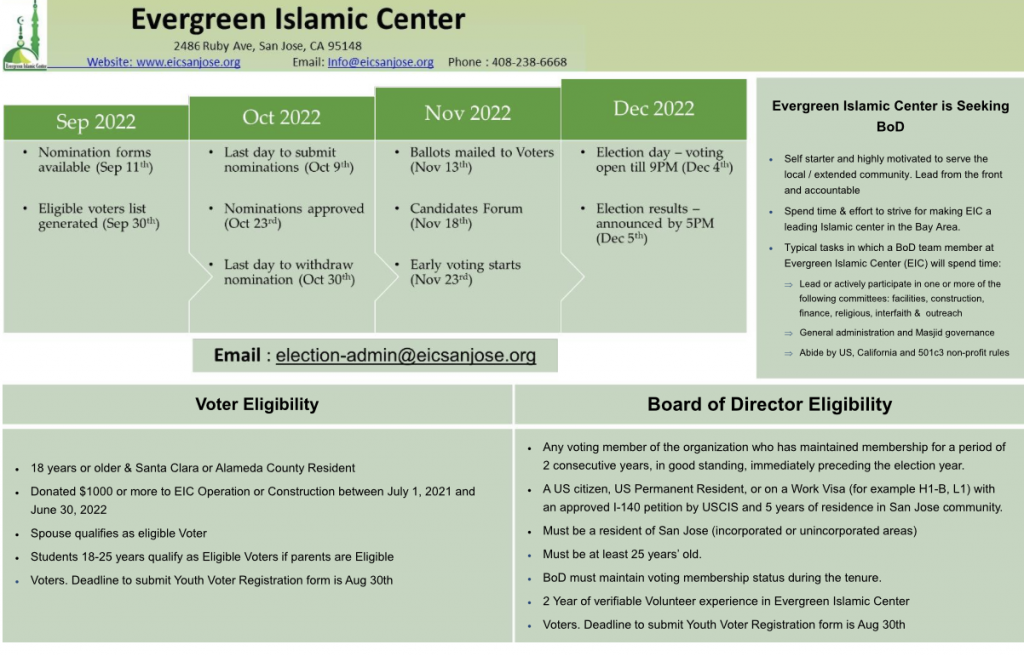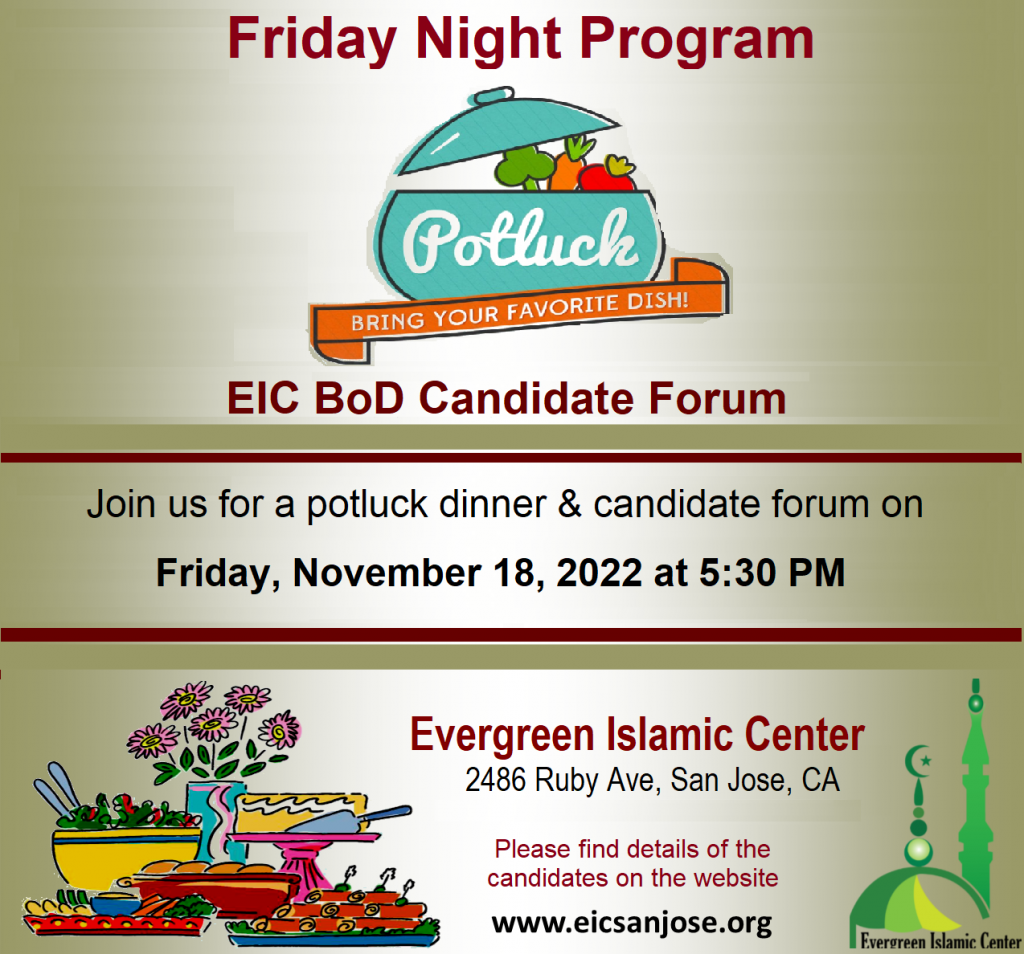 Download: Youth Voter Registration Form, Candidate Nomination Form
The EIC Weekly Newsletter will also include details on the 2022 BOD Election. [Subscribe]

Deadline for submitting signed nominations form for BoD is Oct 9th 2022 by 9 PM.
Please contact any of the following EIC Election Committee Members if you have any questions or need clarification.
Name

Phone Number

Email

Br Mir Islam


408-829-4205

eic-election@eicsanjose.org

, election-admin@eicsanjose.org

Br Zaki Hassan

408-204-2095

Br Asad Riaz

408-532-3970