EIC BOD Election 2022 Announcement
There will be three vacancies on Evergreen Islamic Center (EIC) Board of Directors by the end of 2022 year when Br. Adnan Jafri, Br. Mukhtiar Shaikh, and Br. Nayeem Khaja will complete their terms.
EIC is seeking nominations from motivated community members who can contribute their time, experience and expertise towards serving EIC and the EIC community.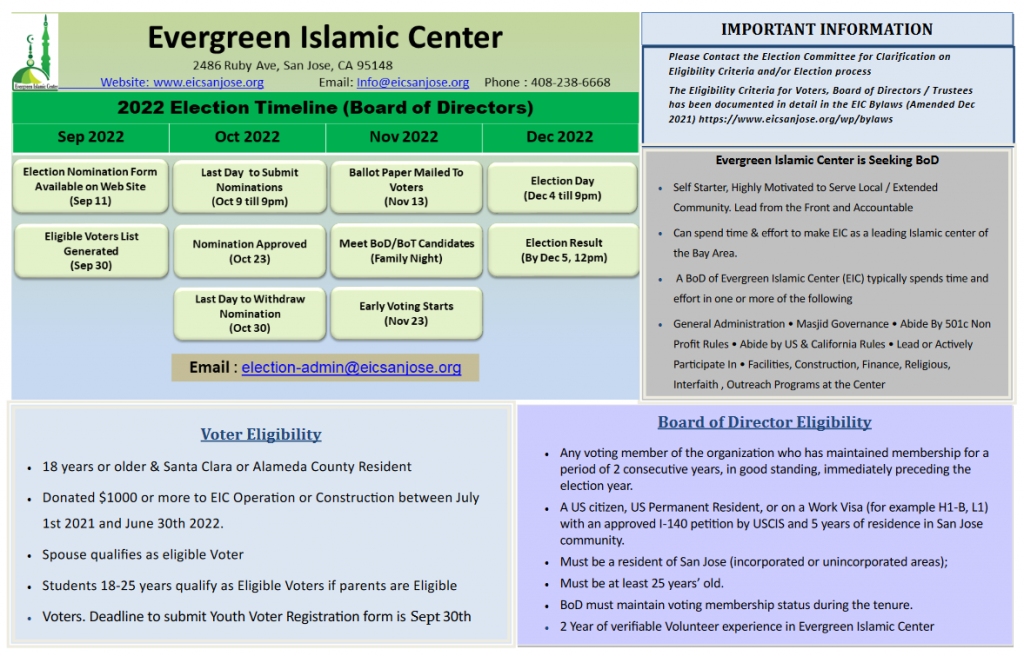 The EIC Weekly Newsletter will also include details on the 2022 BOD Election. [Subscribe]

Deadline for submitting signed nominations form for BoD is Oct 9th 2022 by 9 PM.
Please contact any of the following EIC Election Committee Members if you have any questions or need clarification.