2nd Ramadan, 1438 A.H.
Sunday May 28, 2017
| | |
| --- | --- |
| Fajr | 5:05 AM |
| Dhuhr | 1:30 PM |
| Asr | 6:30 PM |
| Maghrib | Sunset |
| Isha | 10:00 PM |
Week of May 29th
No change in Prayer times
---
First Jumu'ah Prayer
| | |
| --- | --- |
|        Adhan |      1:25 PM |
|        Iqama |      1:45 PM |
Khateeb: TBA

Second Jumu'ah Prayer
| | |
| --- | --- |
|        Adhan |      3:30 PM |
|        Iqama |      3:45 PM |
Khateeb: TBA

Arabic English Urdu Color Quran
The month of Ramadan at EIC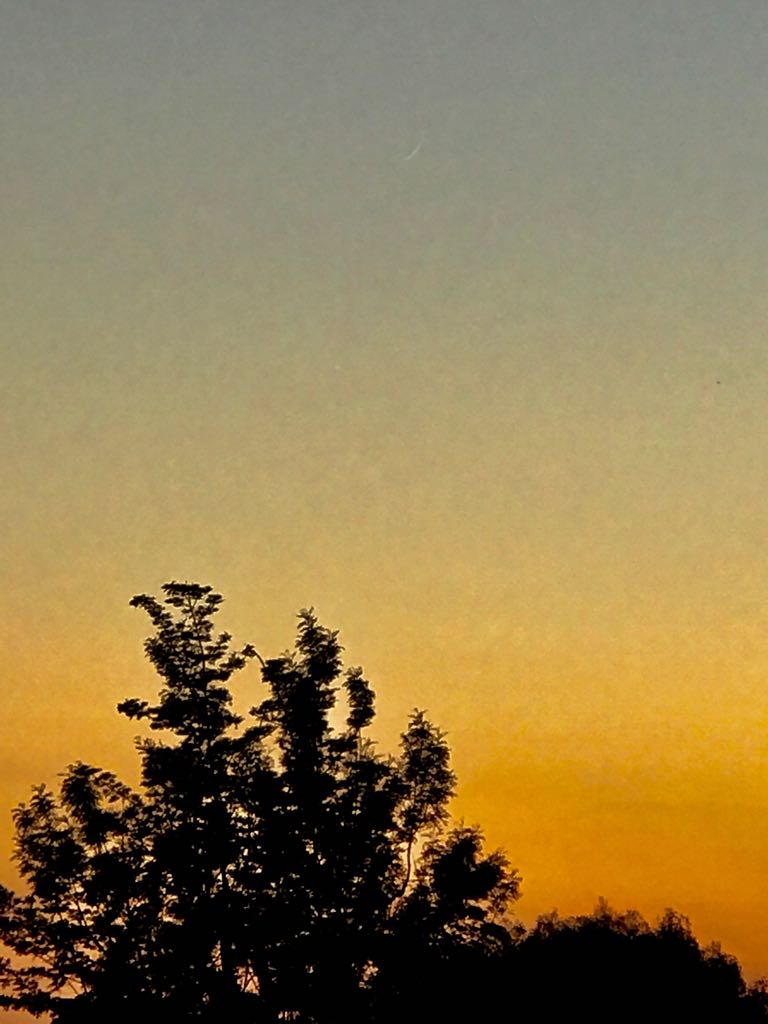 Ramadan Mubarak! The new moon of the month of Ramadan 1438 was sighted after Maghrib Prayer on Friday, May 26th from the Evergreen Islamic Center. Therefore, the first day of Ramadan is Saturday, May 27th.
Celebrate the month of Ramadan at EIC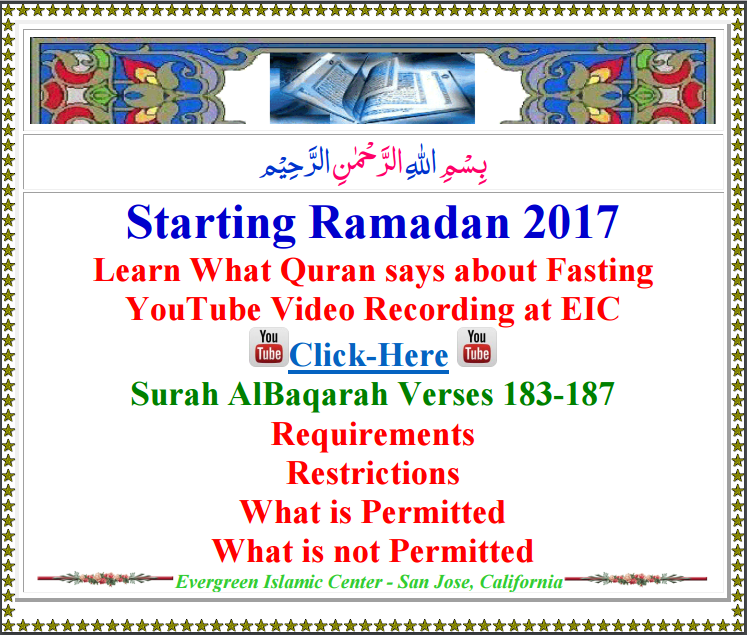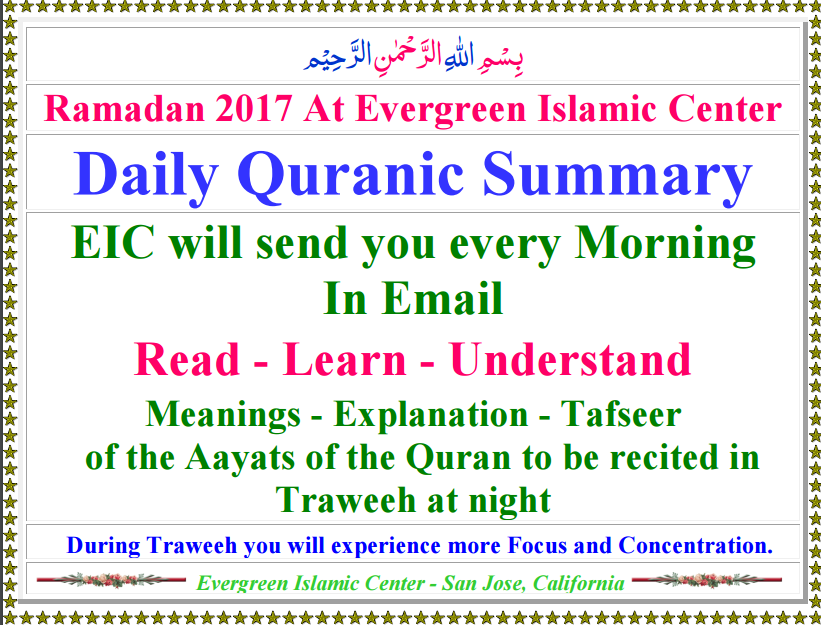 Please choose an option below and click on donate button.  For more information, please contact us at finance@eicsanjose.org.  Thank you for your generosity.
Donations to EIC are tax-deductible
Tax ID: 46-2228030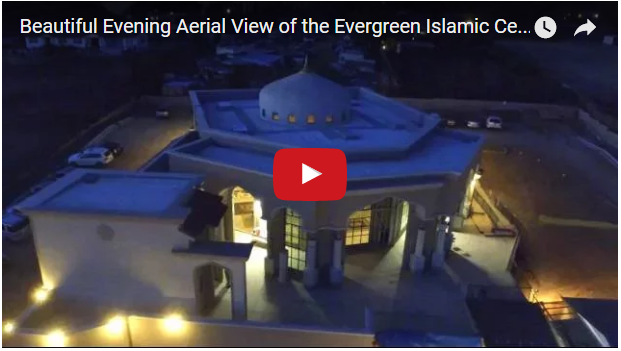 "Who is he that will lend to Allâh a goodly loan so that He may multiply it to him many times? And it is Allâh that decreases or increases (your provisions), and unto Him you shall return."