1st Jumu'ah Prayer
| | |
| --- | --- |
| Adhan |      12:25 PM |
| Khutbah |      12:30 PM |
| Iqamah |      12:35 PM |
| Khateeb |      Hafiz Salim |
2nd Jumu'ah Prayer
| | |
| --- | --- |
| Adhan |      1:25 PM |
| Khutbah |      1:30 PM |
| Iqamah |      1:35 PM |
| Khateeb |      Hafiz Khan |
3rd Jumu'ah Prayer
| | |
| --- | --- |
| Adhan |      2:25 PM |
| Khutbah |      2:30 PM |
| Iqamah |      2:35 PM |
| Khateeb |      Br. Nizar |
Please continue with your weekly donations during these challenging times. JazakAllahu khayran!

---
Isra & Miraj: The Miraculous Night Journey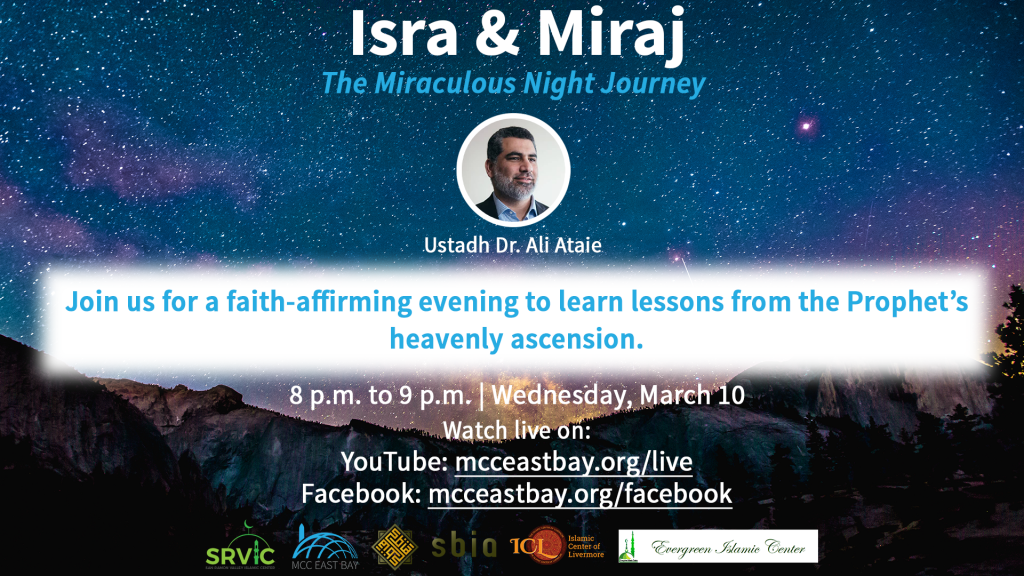 Submit questions anonymously to be answered in class:
Fiqh of Wudu or Salah Question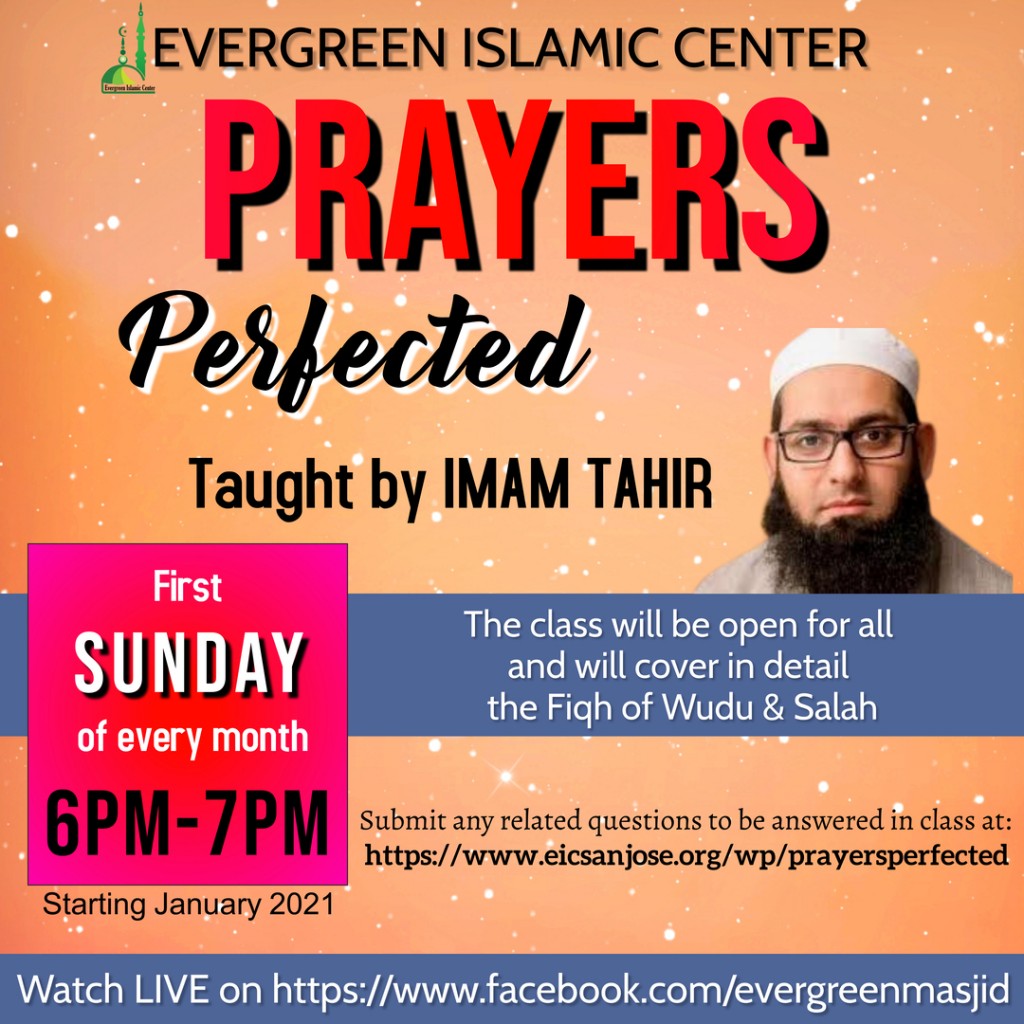 EIC Steel Structure & Landscaping Project

To thank our generous donors of $5000 & more, there will be a DONOR RECOGNITION TREE at EIC with each donor's name or message.
Don't miss out on this opportunity as the tree will have only 150 leaves.

If you have donated/pledged $5000 or more, then please submit the form at the following link with your choice of name/message to be inscribed on the leaf:
https://www.eicsanjose.org/wp/project/
---
Newsletter & Announcements