23rd Jumada II, 1443 A.H.
Wednesday, January 26, 2022

| | | | |
| --- | --- | --- | --- |
| Fajr | 6:01 | 6:30 AM | 7:16 |
| Dhuhr | 12:20 | 1:30 PM | 3:45 |
| Asr | 3:45 | 4:00 PM | 5:28 |
| Maghrib | 5:28 | 5:28 PM | 6:40 |
| Isha | 6:40 | 8:00 PM | |
---
1st Jumu'ah Prayer
| | |
| --- | --- |
| Adhan |      12:15 PM |
| Khutbah |      12:25 PM |
| Khateeb |      TBA |
2nd Jumu'ah Prayer
| | |
| --- | --- |
| Adhan |      1:15 PM |
| Khutbah |      1:25 PM |
| Khateeb |      TBA |
3rd Jumu'ah Prayer
| | |
| --- | --- |
| Adhan |      2:15 PM |
| Khutbah |      2:25 PM |
| Khateeb |      TBA |
Please continue with your weekly donations during these challenging times. JazakAllahu khayran!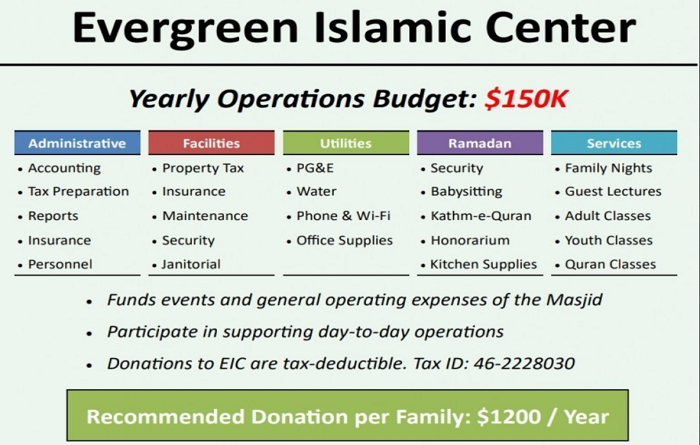 ---
To thank our generous donors of $5000 & more, there is a DONOR RECOGNITION TREE with each donor's choice of name or message.
If you have donated/pledged $5000 or more towards CONSTRUCTION and have not submitted the EIC Donor Recognition Tree Form, then please submit the form below with your choice of name/message to be engraved on the leaf: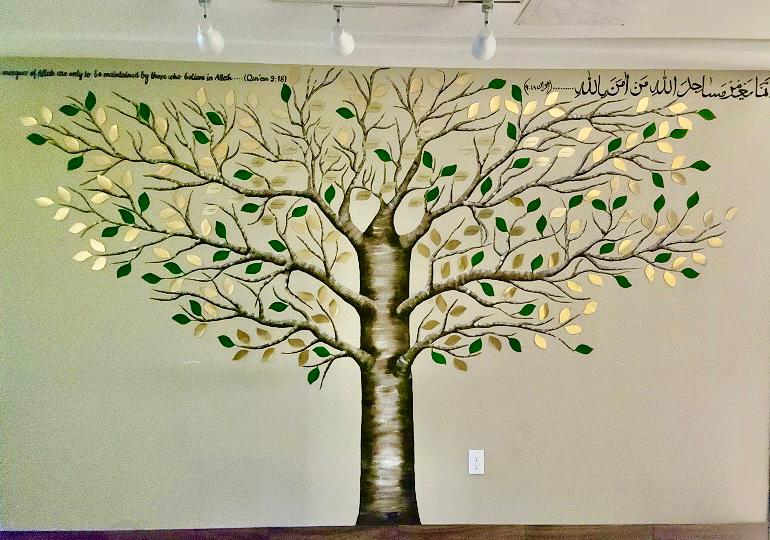 Note: The donor's leaf will be added to the tree after the $5000 pledge is fulfilled.

JazakAllahu khayran for your generosity & support!
---
Newsletter & Announcements