1st Jumu'ah Prayer
| | |
| --- | --- |
| Adhan |      12:25 PM |
| Khutbah |      12:30 PM |
| Iqamah |      12:35 PM |
| Khateeb |      Hafiz Salim |
2nd Jumu'ah Prayer
| | |
| --- | --- |
| Adhan |      1:25 PM |
| Khutbah |      1:30 PM |
| Iqamah |      1:35 PM |
| Khateeb |      Hafiz Khan |
3rd Jumu'ah Prayer
| | |
| --- | --- |
| Adhan |      2:25 PM |
| Khutbah |      2:30 PM |
| Iqamah |      2:35 PM |
| Khateeb |      Ali Naseer |
Please continue with your weekly donations during these challenging times. JazakAllahu khayran!

---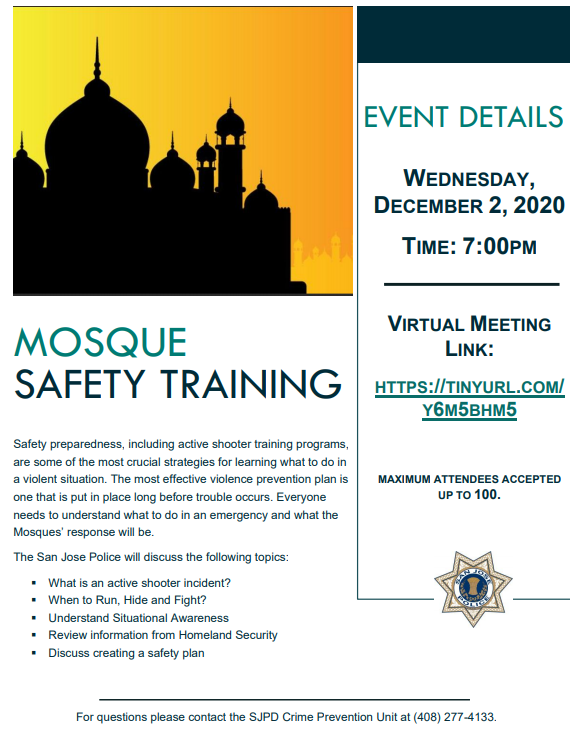 EIC Steel Structure & Landscaping Project

To thank our generous donors of $5000 & more, on a wall at EIC, there will be a DONOR RECOGNITION TREE with each donor's name or message.
Don't miss out on this opportunity as the tree will have only 150 leaves, and many leaves have already been reserved based on the donations we have received.

If you have donated/pledged $5000 or more, then please submit the form at the following link with your choice of name/message to be inscribed on the leaf:
https://www.eicsanjose.org/wp/project/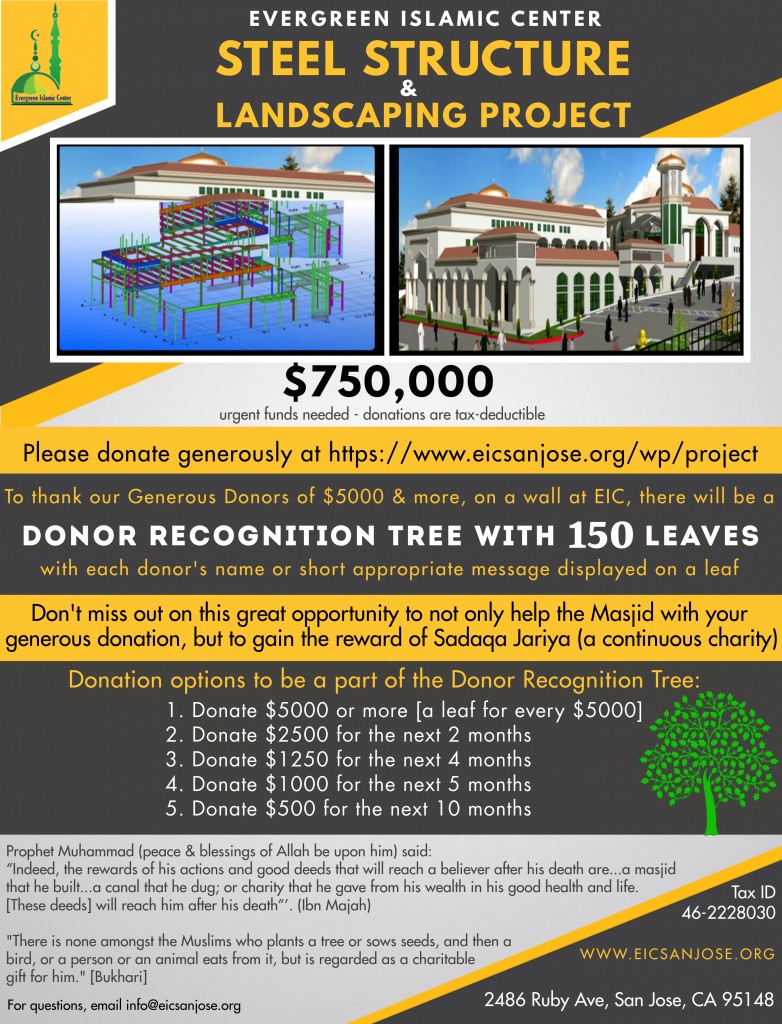 ---
Newsletter & Announcements