1st Jumu'ah Prayer
| | |
| --- | --- |
| Adhan |      1:25 PM |
| Khutbah |      1:30 PM |
| Khateeb |      Sami Rehman |
2nd Jumu'ah Prayer
| | |
| --- | --- |
| Adhan |      2:25 PM |
| Khutbah |      2:30 PM |
| Khateeb |      Hafiz Khan |
3rd Jumu'ah Prayer
| | |
| --- | --- |
| Adhan |      3:25 PM |
| Khutbah |      3:30 PM |
| Khateeb |      Mostafa Alfeqy |
Please continue with your weekly donations during these challenging times. JazakAllahu khayran!
---
Registration is required for every attendee: REGISTER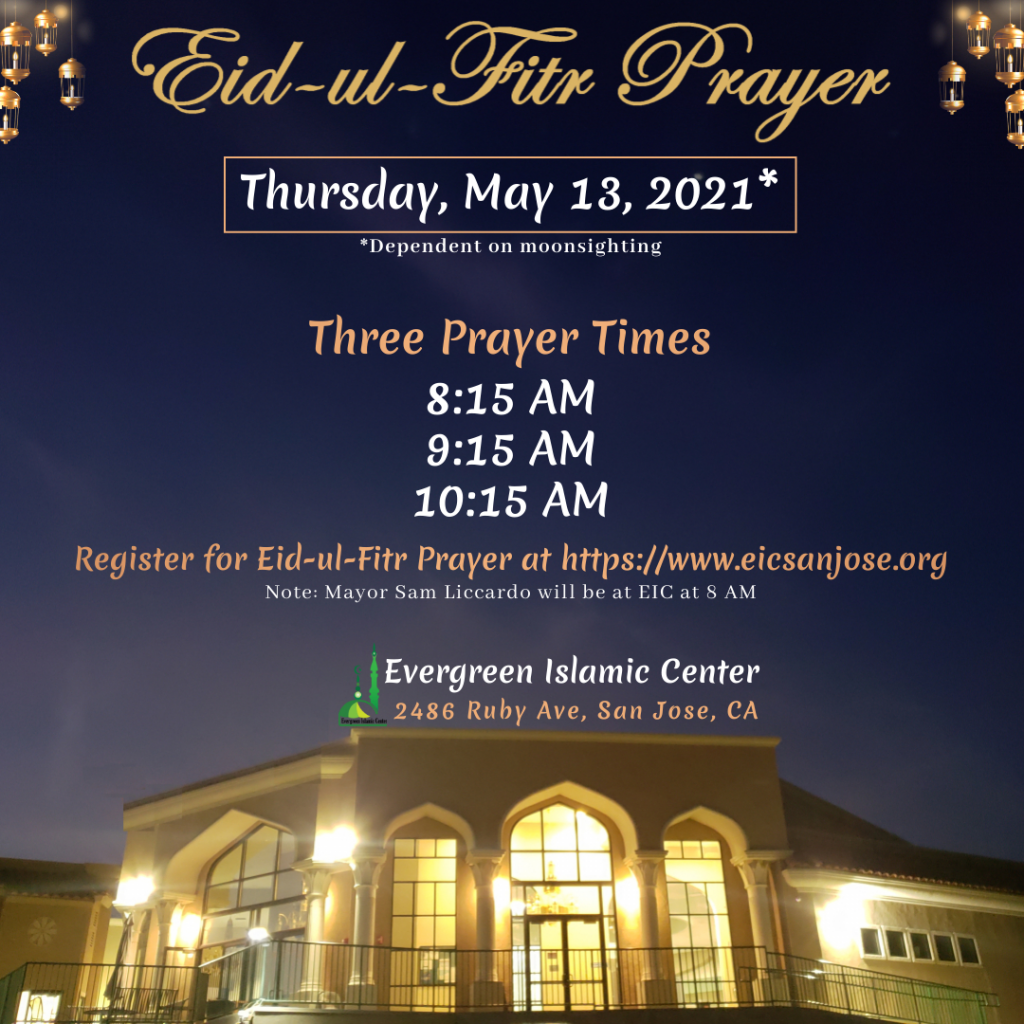 EIC Donor Recognition Tree

We have a DONOR RECOGNITION TREE to thank our generous donors who have donated $5000 or more towards the Masjid construction project since 2020. The tree will have the donor's choice of name or short appropriate message engraved on a leaf. Please inform us of your donation or pledge by submitting the form below. If you have donated any amount less than $500, then please choose the 'Other' option and fulfill the $5000 pledge before the funds are completely raised for the Steel Structure & Concrete Project.

The first batch of leaves have already been added to the Donor Recognition Tree, and the second batch of donor leaves will be sent for engraving on May 16th in-shaa-Allah. If you would like to be included, then please fulfill your pledge of $5000 by May 15th. JazakAllahu khayran for your donation!
Ramadan & Summer with Imam Tahir

---
Newsletter & Announcements