Alhamdulillah with your generous donations in Ramadan, we were able to raise over half of the required funds during these unprecedented times. However, we still need to urgently raise $99K for Operations and $81K for Construction to reach our goal. Please continue with your generous donations. JazakAllahu khayran!


Alhamdulillah the construction has begun! [video]

---
---
Other methods of donation:
Zelle

– EIC ID: payment@eicsanjose.org

Pick-up Donation

– Send an email to finance@eicsanjose.org or call 408-239-6668 to schedule a pick-up of cash/check donation from your location

Mail check to EIC

– Mail the donation check to 2486 Ruby Ave, San Jose, CA 95148 – payable to Evergreen Islamic Center with memo as Construction or Operations
Donations are tax-deductible – Tax ID: 46-2228030
---
For more information about: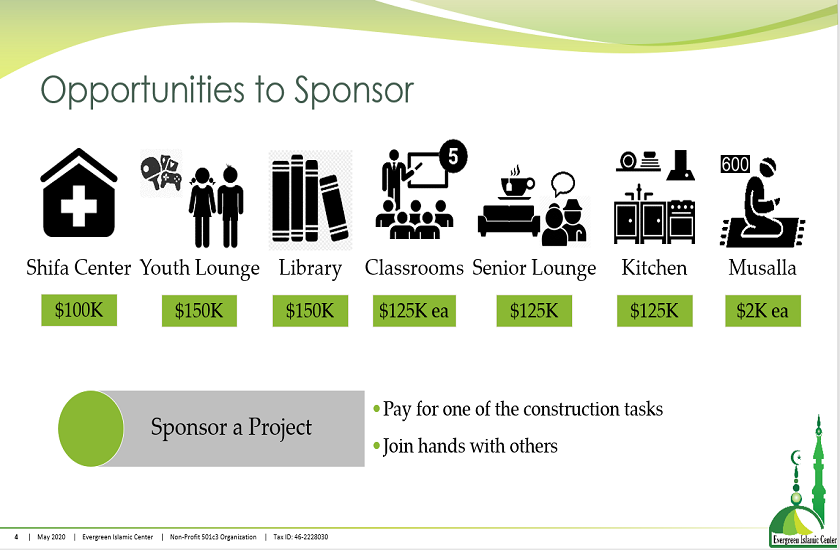 ---

For questions, please email finance@eicsanjose.org
Thank you for your generosity. JazakAllahu Khayran!