We would like to thank our community for their continuous generosity and support towards the Masjid construction project. The next important task is to complete the exterior finishing which includes the framing, decking and stucco. Please donate generously. JazakAllahu khayran.
REMINDER: If you have donated $5000 or more online recently or at the fundraiser for CONSTRUCTION and would like to be included in the next batch of leaves being sent for engraving, then please inform us by completing the EIC DONOR RECOGNITION FORM
Please donate or fulfill your pledge of $5000 if you would like to be included

JazakAllahu khayran for your generosity & support!
Other methods of donation:
PayPal & Zelle – EIC ID: payment@eicsanjose.org
Benevity, Bright Funds, & YourCause – Donate through your employer and get corporate matching
Brokerage – TD Ameritrade – Account Number: 492850596 | Account Name: Evergreen Islamic Center | DTC: 0188
Pick-up Donation – Send an email to info@eicsanjose.org or call 408-239-6668 to schedule a pick-up of cash/check donation from your location
Mail check to EIC – Mail the donation check to 2486 Ruby Ave, San Jose, CA 95148 – payable to Evergreen Islamic Center with memo as Construction
JazakAllahu khayran!

We have a DONOR RECOGNITION TREE to thank our generous donors who have donated $5000 or more towards the Masjid construction project since 2020. The tree will have the donor's choice of name or short appropriate message engraved on a leaf. Please inform us of your donation/pledge by submitting the form below. If you have donated any amount less than $500, then please choose the 'Other' option and fulfill the $5000 pledge in a timely manner. JazakAllahu khayran for your donation!

The donor's leaf will be added to the tree after the $5000 pledge is fulfilled.


Ex. a $10K donation will sponsor 2 leaves. The donor can choose to engrave his/her family name, parents' names, children's names, etc. If the donor wishes to remain anonymous, then he/she can choose to have the leaves engraved with the Names of Allah (swt), any Masjid appropriate message, or Adhkar that if read by a passerby will be an additional act of sadaqa jariya for the donor in-shaa-Allah.
---

---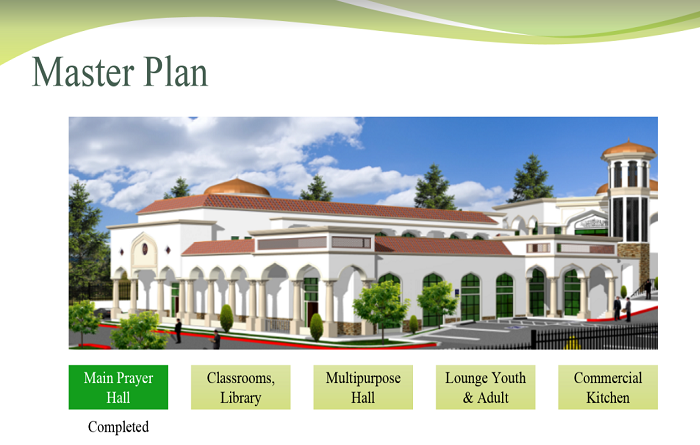 ---